<?xml encoding="utf-8" ??>
What would the beloved geek webcomic XKCD, James Randi, and I have in common?
This, from today's strip: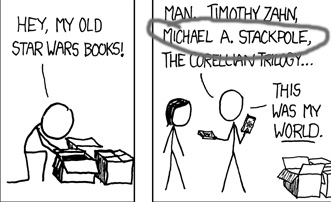 Mike Stackpole will be a guest at Randi's meeting TAM 5.5, being held January 25-27 in Fort Lauderdale! I'm the Master of Ceremonies.
And thus the circle of geek is complete.