Look, in a couple of weeks I'm heading down to LA for the World Science Fiction Convention where I'm gonna hang out with some Trek friends (like, folks who worked on the show and everything) and so I'm geeking out here, but c'mon! This one is totally cool:
How can you not love this?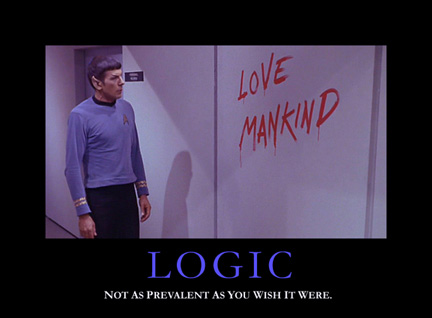 Oh yeah. It wouldn't be logical.
Tip of the nav shield to Fark.
Make Your Inbox Important