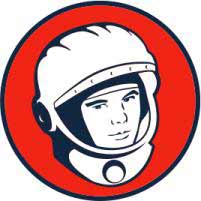 Saturday night was the global celebration of Yuri's Night, the evening set aside to commemorate the time that separates all of history in twain: the time before humans went into space, and the time after.
Yuri Gagarin, on April 12, 1961, became the first human to travel into space.
40 years later, Loretta Whitesides (who was just attending the Conference on World Affairs here in Boulder), George T. Whitesides, and Trish Garner created Yuri's Night. It's been celebrated ever since. Festivities take place around the world, and it's quite a party.
Until Saturday I've never attended one; in general a lot of conferences are held in April and I always wound up missing the event. But this time I was invited to attend the Yuri's Night in Boulder, sponsored by The Secure World Foundation, which
...envisions a global space commons that is free from threat and available for the benefit of all humanity. The Foundation is dedicated to supporting steps that strengthen global security and lead to an international law-based system with reliable enforcement. These steps include confidence building and the development of cooperative norms, regulations, and rules of conduct.
Sounds good to me.
The first part of the event was a VIP party (heh, me at a VIP party... at least Paris wasn't there) and it was rolling by the time I showed up. I had never been to the Trilogy bar in downtown Boulder, but I quickly made myself at home. One cool thing (among many) about Boulder is that it is home to a lot of space-based industry, and so I knew several people there, including Leonard David from space.com, asteroid expert Clark Chapman, and Carolyn Porco from the Cassini mission. I had many good conversations (including some that will eventually be blog posts) as well as excellent coconut shrimp. Yum!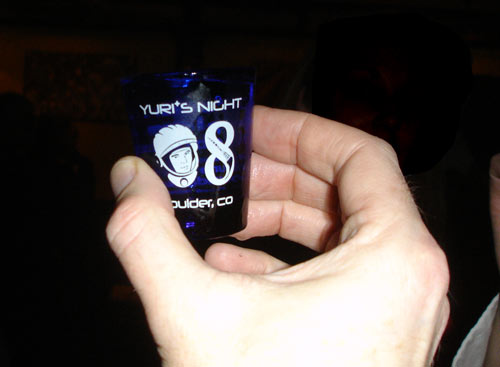 But then it was time for the commemorative toast to Yuri. Special shotglasses with vodka were handed out, and a fine speech was made to honor Yuri. Then I drank the vodka, and even now days later my throat still burns a bit (what, they couldn't have used chilled Stoli?). After that the party moved to the back, but I had to go home. I had things to do and blog posts to write, but I still had to stop and chat with the guy wearing the goofy Sputnik helmet.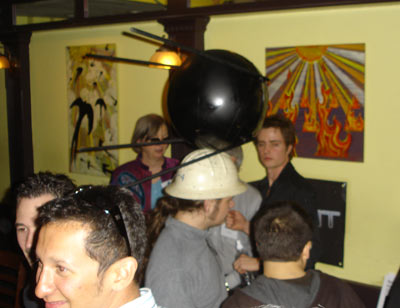 I also chatted with a woman named Cassie, a graduate student at CU, who wants to make a career somehow out of merging her passion for engineering and journalism (hmmm, sounds familiar). She was young, enthusiastic, smart, and wants very much to encourage and support our efforts to explore space. Before I left, I looked once more around the bar, and saw a crowd filled with people like Cassie trying to make sure that Yuri Gagarin's first step doesn't falter, but is instead the prelude to millions more.
I think, with folks like this, we have a very interesting future ahead of us.
Make Your Inbox Important