The Best of 2015: R.I.P. Rahm Tak
Friday, December 4, 2015 - 7:00am
The General is dead. Long live the General.
We would've loved an entire season (or more) of the Votanis Collective's most volatile (and entertaining) operative, but alas, it was seven episodes and done for Rahm Tak, blown to smithereens after the detonator in Datak's left arm made the stasis net go kablooey.
We're going to miss him. We're going to miss his unpredictable physicality, his odd line readings, his misguided patriotism, his love of Earthling pop culture, his wild hair and that strange thing he would do with his tongue every now and then.
In honor — and memoriam — of one of our all-time favorite villains, we've compiled a Best of Rahm Tak supercut, featuring him at his strangest and most amusing. Enjoy.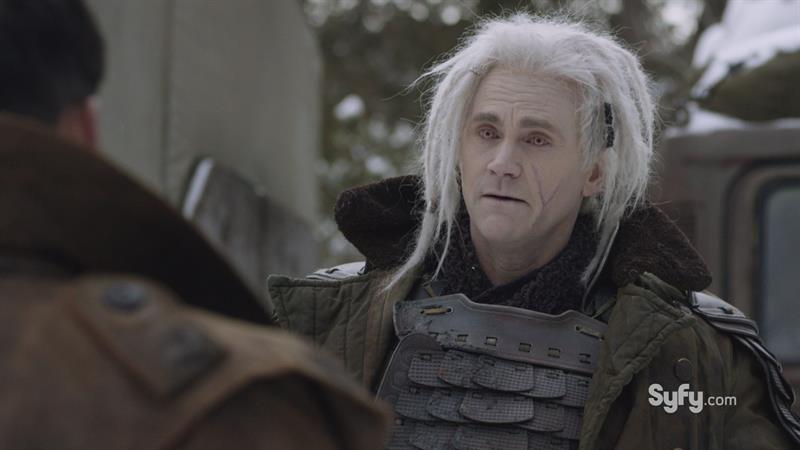 All December we're looking back at our favorite Syfy things of 2015. See the complete Best of 2015 list here.