12 Monkeys Syfy Sync
Tuesday, August 18, 2015 - 15:00
There's watching television and there's experiencing television. With 12 Monkeys Sync, viewers were thrust into the time-traveling adventure with an immersive and all-encompassing experience.
Download the App for the following devices:
12 Monkeys Hue
But you've seen sync before, so what made 12 Monkeys such a mind-blowing television viewing event? The answer, my friends, is Hue. By using the Syfy Sync app in conjunction with Philips hue light bulbs, lights in the viewer's home would react to what happened on screen—be it to reflect the mood of the scene (Maybe Cole and Cassie were sharing a star-crossed lovers moment and needed some lighting to set the mood) or directly related to the action (Time Machine activation = crazy flashing lights). Whatever was happening on the screen, the Philips hue light bulbs would adjust the lighting in the room to create the most immersive experience possible.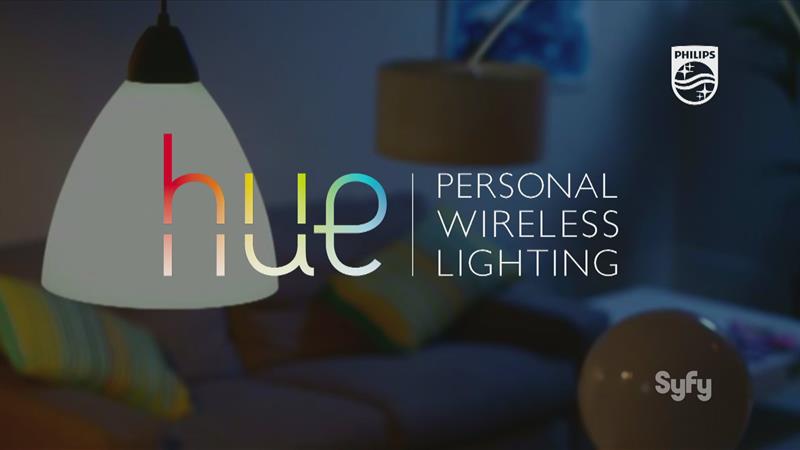 12 Monkeys Sync
Of course 12 Monkeys Sync also utilized the traditional Sync viewing experience as well to offer fans more personal insight into the show. So what is Sync? The TL;DR explanation is that it's an insider's view that delves into the episode. For those that watched 12 Monkeys Sync, it was so much more than that. Imagine the glory of VH1's Pop Up Video combined with an enthralling Behind-the Scenes DVD commentary (Arnold's Terminator 2 DVD commentary was particularly remarkable), then mix in a little Buzzfeed-style quizzes and polls and you've got a pretty good idea about what Sync brought to fans of 12 Monkeys. By listening to the audio from a 12 Monkeys episode, photos, videos, trivia, polls, talent quotes, making-of anecdotes and other goodies were delivered in real-time on the app. So while Cole was firing up his time machine for the first time, users were able to find out what it took the producers of the show to create such an impressive visual display. It was all a total blast. Fans were treated to extra bonus content that allowed them to dive deeper in the show, and the whole thing was 100% free.