10 Things to Know about Benjamin Wadsworth
Friday, September 7, 2018 - 15:32
SYFY's Deadly Class follows a group of teens training at a school for assassins where their lives may be lost quicker than their baby fat. At the center of the story is newcomer Marcus Lopez, played by Benjamin Wadsworth. To prepare for the Deadly Class premiere, here's the Top 10 things to know about Ben:
Benjamin is from Houston, Texas.
Benjamin and his Deadly Class costars had to do a lot of stunt training to prepare for the series. In a SDCC interview, Benjamin said you can definitely expect his character to have some scars.
In his free time, Benjamin plays video games and is a big fan of basketball.
In an interview with Entertainment Weekly, Benjamin said if he had to attend a fictional high school (other than King's Dominion, of course), it would be Degrassi.
He began acting by starring in several school plays.
In an interview with the LA Times, Benjamin described his character Marcus as an ethical person living in an unethical world.
In 2014, Benjamin played Iggy in the comedy series Dad Vs. Lad
He also appeared in episodes of Let the Right One In and Teen Wolf
He's a Scorpio!
In Deadly Class, Benjamin plays a homeless teen that gets recruited by the school's headmaster, Master Lin. The character is, as Benjamin described him, a "lone wolf."  See him in action in this official Deadly Class trailer: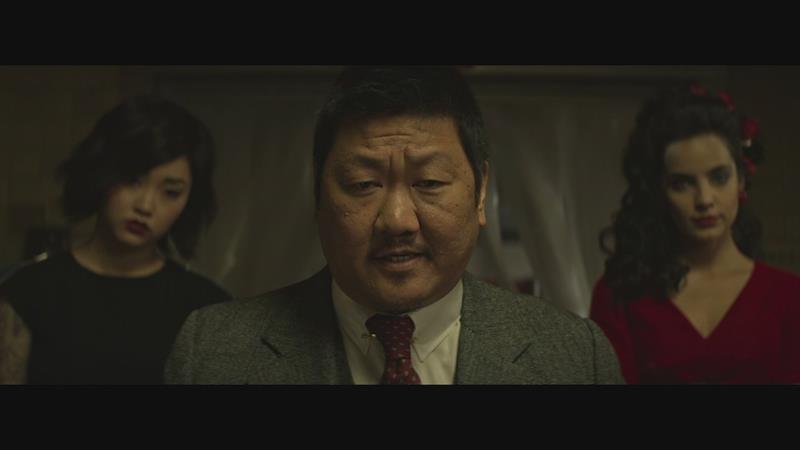 See all-new episodes of Deadly Class, Wednesdays at 10/9c on SYFY.