Syfy Insider Exclusive
Create a free profile to get unlimited access to exclusive videos, sweepstakes, and more!
Sign Up For Free to View
Posted almost without comment: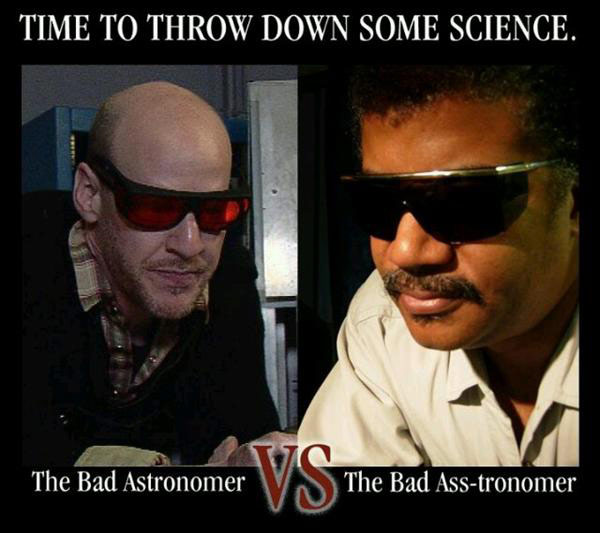 Also? Neil would win. He's like 15 cm taller and has 20 kilos on me.
[Edited to add: Hmmm. When that picture was taken I was holding, and using, a 1/2 Watt green laser that was powerful enough to ignite a pack of matches and pop balloons. That might even the odds.]
Related Posts:
- In which I disagree with cartoon Neil Tyson
- Great Tysonâs ghost! (featuring my greatest Photoshoop ever)
- Paper Plait
- Neil Tyson and I talk time travel

It's a fan thing
Join SYFY Insider to get access to exclusive videos and interviews, breaking news, sweepstakes, and more!
Sign Up for Free
You May Also Like
Recommended by Zergnet