Syfy Insider Exclusive
Create a free profile to get unlimited access to exclusive videos, sweepstakes, and more!
Sign Up For Free to View
Awkwardly Embraceable interview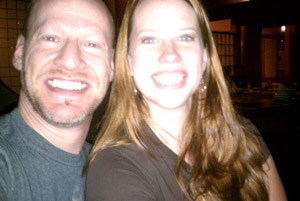 My friend, the geekeriffic Jessica Mills, interviewed me for her blog on Tech Republic (the second part is here). It was a lot of fun talking with her; we wandered over topics like Hubble, Star Trek, science, Doctor Who, black holes, Neil Tyson and Bill Nye, and what I would do if I encountered advanced aliens in a wormhole (answer: self-promotion).
Jessica is amazing. She is a writer, producer, and actress, and was the driving force behind the very funny web series Awkward Embraces (which I wrote about in a post a while back). If you're a geek - and you are - you should watch it.
She's also just cool and funny and smart and talented, and you could do a lot worse than follow her on Tumblr and Twitter. Hey. She was a Geek-A-Week, so you know she's cool.
You May Also Like
Recommended by Zergnet