Syfy Insider Exclusive
Create a free profile to get unlimited access to exclusive videos, sweepstakes, and more!
Sign Up For Free to View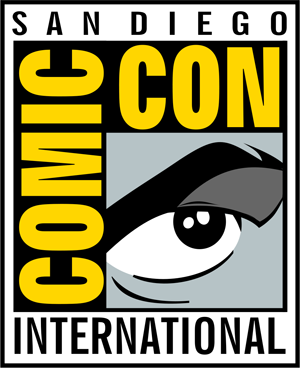 Oh, Comic Con.
The San Diego Comic Con is the largest pop--culture (scif, fantasy, and so on) convention in America, and one of the largest in the world; over 130,000 people attend. It's actually a madhouse (A MAAADHOUSE!), with a packed exhibit hall and hundreds of amazing panels and talks.
[At the bottom of this post is a gallery of pictures I took while I was there.]
This year, I moderated a panel called "The Science of Science Fiction: Canon Fodder" - we talked about keeping the science straight in a pre-existing universe when you're writing a prequel or sequel. I asked top-notch A-listers to be on the panel, and man, they came through. I had Jane Espenson ("Buffy", "Firefly", "Battlestar Galactica", "Torchwood: Miracle Day"), Dr. Kevin Grazier (science advisor for "Battlestar", "Eureka", and the upcoming show "Defiance"), Ashley Miller (who cowrote "X Men: First Class" and "Thor" with panelist Zack Stentz), Jaime Paglia (co-creator and producer of "Eureka"), Jon Spaihts (who wrote the original screenplay for "Prometheus", and Zack Stentz (cowriter with Ash Miller).
The room was packed, and the panel itself was a lot of fun (if you don't believe me, read this io9 review and another on Physics Central). I cannot praise the panelists highly enough, and I really hope someone got video. It was amazing. And I must thank The Science and Entertainment Exchange for sponsoring the panel. Without them it literally wouldn't have happened, and Marty Perrault did the vast majority of work making sure this event happened without a hitch. She's amazing too.
I also sat on a panel myself for io9's Science Fiction That Will Change Your Life, where I plugged my friends John Scalzi's and Rob Reid's books. That was fun, and I clearly need to do a lot more reading given the other panelist's recommendations.
So much else happened it's hard to list it all. I did a video interview with Neil Tyson for his Star Talk radio show, I went to fabulous parties, I went to w00tstock and The Nerdist shows. And Holy Gallifrey, I got into the Doctor Who panel (thanks Lee!) and sat in the eighth row, close enough to feel the wind when Karen Gillan flipped her long, silky, red hair. Sigh. See the gallery below for some great pictures from that panel!
But the best part, really, was meeting up with old friends and catching up. If I thanked them all individually this post would be twice as long, but they know who they are.
Comic Con is insanity, it's a mob, it's a non-stop sprint of nerdnitude for four days, and I loved every second of it. And you bet your lump of glowing green kryptonite I'll be there next year - I have even bigger ideas for panels and guests. If I can pull off even half of this, it'll shake the pillars of heaven. Stay Tuned.
Here are some of the pictures I took from my time at Comic Con. Click the thumbnail to go to a slide, or use the arrows to navigate.
Sponsored Stories
Recommended by Zergnet