Syfy Insider Exclusive
Create a free profile to get unlimited access to exclusive videos, sweepstakes, and more!
Sign Up For Free to View
Just a few minutes ago, engineers at JPL here on Earth commanded the Mars Curiosity rovers to make its first test drive! The rover rolled a few meters, stopped and took a picture of its progress: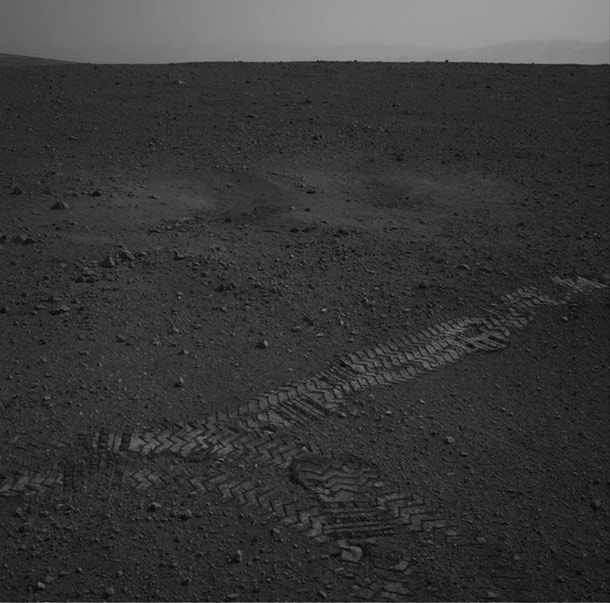 [Click to enaresenate.]
Wow! This image was taken by the left NAVCAM (NAVigation CAMera) on Curiosity at 15:00:53 UTC (there's a matching one by the right NAVCAM, too, and there's already an anaglyph that's been made). You can easily see where the wheels have disturbed the Martian surface, and where the rover made a bit of a turn as well.
I'm also fond of this picture, taken just a few minutes later at 15:03:56 UTC, also by the left NAVCAM:
Seeing the rover in the picture itself, ironically, brings home the idea that this machine is far, far away from home.
Actually, wait, scratch that. Curiosity was built to work on Mars.
It is home.
Image credit: NASA/JPL-Caltech
Related Posts:
- Curiosity spins its wheels
- Now you will feel the firepower of a fully armed and operational Mars rover
- Watch as Curiosity touches down gently *and* its heat shield slams into Mars
- Curiosityâs looking a little blue

Sponsored Stories
Recommended by Zergnet