Syfy Insider Exclusive
Create a free profile to get unlimited access to exclusive videos, sweepstakes, and more!
Sign Up For Free to View
Well, now I feel bad: when I deflated the Supermoon stuff over the weekend, I swear I didn't mean it literally!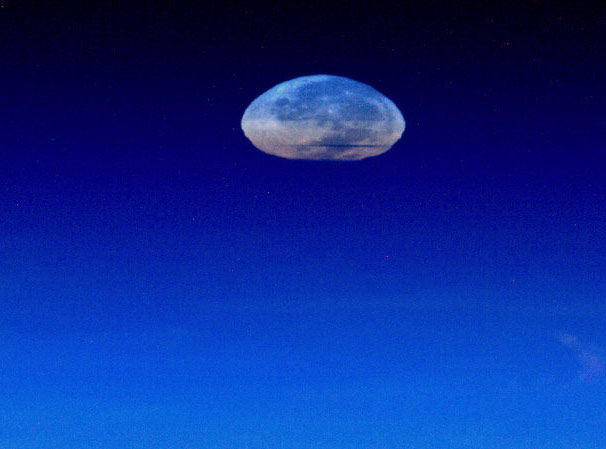 This amazing shot was taken by astronaut André Kuipers from the International Space Station on May 5, 2012, as the perigee full Moon set behind the Earth's limb. The Earth's atmosphere bends light from the Moon, acting like a lens, pushing the bottom part of the Moon up into the top.
Science once again saves me from embarrassment. I was pretty sure the Moon wouldn't take it personally.
Image credit: ESA/NASA
Related Posts:
- The Moon is flat!
- Squishy Moonrise seen from space
- The Moon, waxing poetic
- Sunsets are Quite Interesting

It's a fan thing
Join SYFY Insider to get access to exclusive videos and interviews, breaking news, sweepstakes, and more!
Sign Up for Free
You May Also Like
Recommended by Zergnet