Syfy Insider Exclusive
Create a free profile to get unlimited access to exclusive videos, sweepstakes, and more!
Sign Up For Free to View
Frankenstorm and the Dragon

Holy wow, check this out: I grabbed a screenshot from footage on October 26 of Hurricane Sandy from the International Space Station: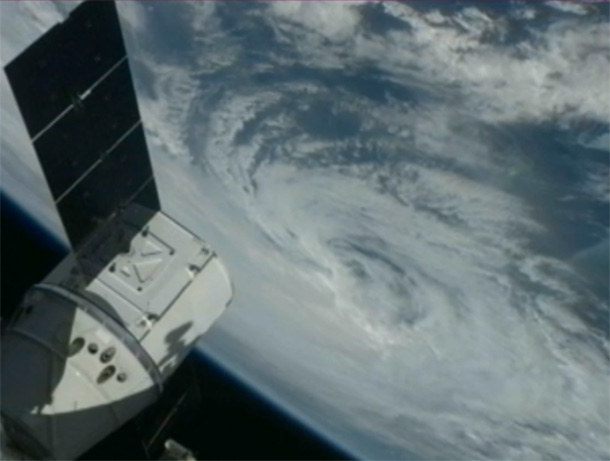 Yegads. Look at the storm center; you can see it towering above the cloud deck and feeder bands of the storm. As if that's not cool enough, that bit of hardware on the left is actually the SpaceX Dragon capsule, berthed to the ISS since October 10. It is expected to undock and return to Earth on Sunday, splashing down in the Pacific ocean at 12:20 PDT.
Looking at this, I'm not sure if I should be awed or terrified. I think I'll take a little of both.
[Update: Just to be clear, I am not making light of this hurricane. It's already killed over 20 people in the Caribbean, and I noted how dangerous it is in my earlier post. As I said in a post about Hurricane Isaac: "Pictures of hurricanes from space are amazing. As always, thereâs a fascinating dichotomy to pictures like this, a simultaneous ethereal beauty and repellent violence. Hurricanes are magnificent, and terrifying."]
Image credit: NASA
You May Also Like
Recommended by Zergnet