Syfy Insider Exclusive
Create a free profile to get unlimited access to exclusive videos, sweepstakes, and more!
Sign Up For Free to View
Jean-Luc Dauvergne is a journalist for the French-language astronomy magazine Ciel et Espace (Sky and Space). In September he was in Iceland for a stunning display of aurorae, and the pictures he took of it were, well, stunning: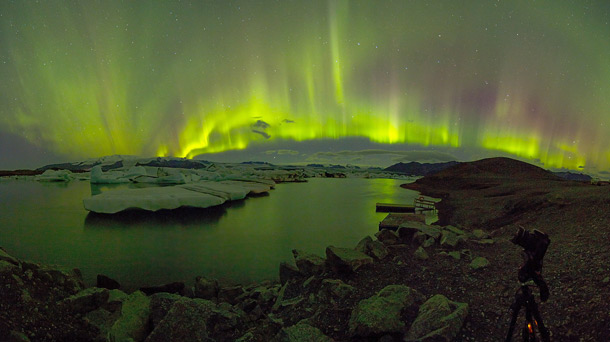 Ye. Gads. [Click to reykjavikenate.]
You can see the Big Dipper on the right, and Arcturus right near the horizon, if you can tear your eyes away from that unbelievable phenomenon. He was in Jökulsárlón when he took this - he tells me that's Icelandic for "glacial river lagoon". I'd buy that.
He also took a cool shot of an airplane wreck from the 1970s with the Pleiades and Taurus hanging in the sky through the aurorae too. It's part of a real-time and time lapse video he did showing off the natural wonders of Iceland:
It took me a second, but then I recognized the song: it's by Björk! Well played, Jean-Luc.
I swear, I write so much about that island that the Iceland tourism board should pay for me to visit. Not that I'm suggesting that*.
* I am totally suggesting that.
Image credit: Jean-Luc Dauvergne
Sponsored Stories
Recommended by Zergnet