Syfy Insider Exclusive
Create a free profile to get unlimited access to exclusive videos, sweepstakes, and more!
Sign Up For Free to View
... I'm just on my way up to Clavius

Thierry Legault is no stranger to this blog (see Related Posts below or search the blog for his stuff); his astrophotos are always amazing. Always. And he just sent me a link to a new batch that are jaw-dropping: very high-resolution images of the Moon, Mercury, and even Uranus. As an example, here is a shot he got of the giant crater Clavius on the Moon: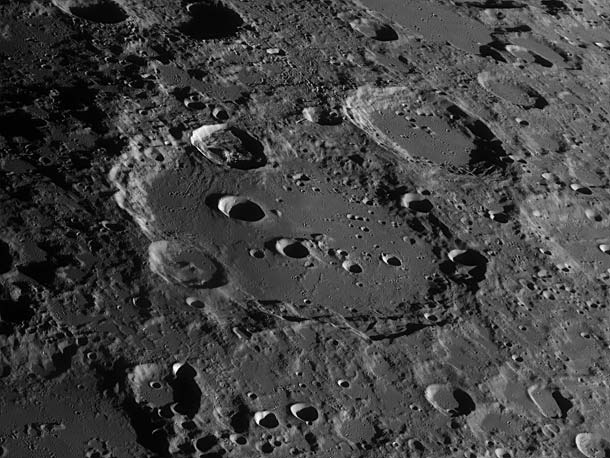 I shrank that image way down to fit the blog; click it to monolithenate. The detail is astonishing. There are lots more shots of the Moon like that on his site; and you most certainly want to click the links to Uranus and Mercury above. You can see details on both planets (the surface for Mercury, and cloud tops for Uranus)!
I always say that astronomy is much more than just pretty pictures, but sometimes, when the pictures are as pretty as this, astronomy is quite simply art.
[One gold star to anyone who can identify the title of this post without looking it up.]
Image credit: Thierry Legault
Related Posts:
- Interloper of the Venus transit
- Chinaâs space lab has a spot in the Sun
- Doomed ROSAT captured in video
- Atlantis, one last time in the Sun
- SERIOUSLY jaw-dropping pictures of Endeavour and the ISS!
- INSANELY awesome solar eclipse picture

It's a fan thing
Join SYFY Insider to get access to exclusive videos and interviews, breaking news, sweepstakes, and more!
Sign Up for Free
You May Also Like
Recommended by Zergnet