Syfy Insider Exclusive
Create a free profile to get unlimited access to exclusive videos, sweepstakes, and more!
Sign Up For Free to View
Live Q&BA video chat today at 20:00 UTC!

[Apologies, folks, I totally forgot to update this post with the link. Hopefully most of you figured out how to find it. I'll do better next time; I'll make a checklist. :)]
I will be doing a live video chat session -- what I call Q&BA -- on Google+ today at 20:00 UTC (3:00 p.m. Eastern US time). I'll be using Google+'s Hangouts On Air, which lets an unlimited number of people watch live.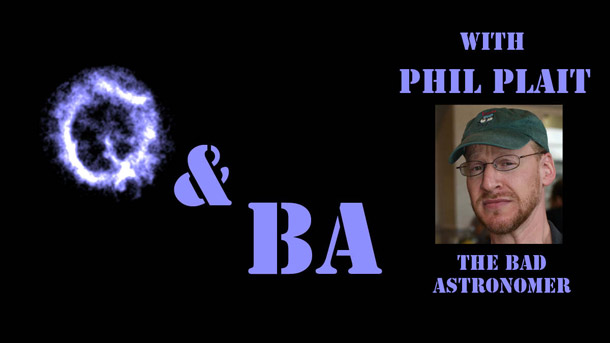 I'll post a link to the Hangout chat session here when it goes live. You don't have to sign up for Google+ to see it, but it does help in three ways: 1) whenever I do this again you'll be notified more in advance by following my posts there; b) when you go to the post with the embedded video stream you can +1 it (G+'s version of liking something) so I can get an idea of how many people are following; and γ) Google+ is pretty cool and you should probably be on there anyway.
I will take questions from folks by reading the comments in the Hangout post, and also on Twitter. A little while after we're done (it'll last about an hour, I'm thinking), I'll post it to YouTube so even if you can't make it live, you'll still be able to watch at your leisure.
Hope to see y'all there!
Sponsored Stories
Recommended by Zergnet