Syfy Insider Exclusive
Create a free profile to get unlimited access to exclusive videos, sweepstakes, and more!
Sign Up For Free to View
Perseids over Denver, from 14,000 feet

I saw quite a few photos of the recent Perseids meteor shower, but one of them is a clear winner: this ethereal, beautiful shot by astrophotographer Thomas O'Brien: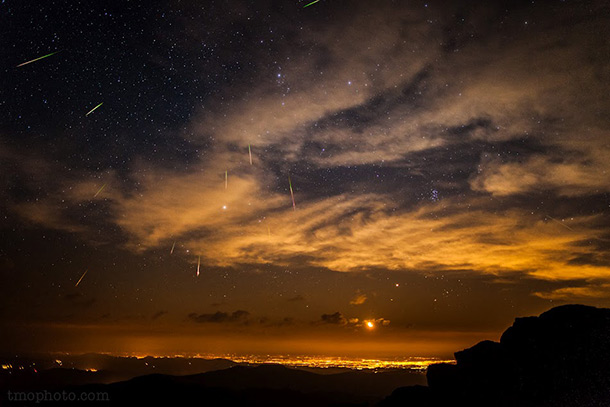 [Click to enmeteoroidenate.]
Isn't that stunning? He took it at Mt. Evans in Colorado, at an elevation of 14,000 feet. He was looking east, over Denver, and you can see the waning crescent Moon rising just over the city. Breathtaking.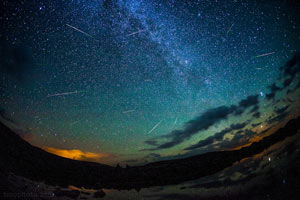 What's funny, too, is that the first picture I saw by him was the small one inset here (click it to embiggen) which is also beautiful. I asked him if I could run it on the blog, and he said yes... and then I saw the Moonrise picture above and quickly changed my mind on which one to run first!
Thomas has a lot of gorgeous night sky shots on his website, and he sells prints of all of them. He's got some seriously great stuff there.
And if you missed the meteors, don't fret: the Leonids and Geminids are coming up in the next few months, and they're really good, too. I'll have more on them as their time approaches.
Image credit: Thomas O'Brien, used by permission.
Sponsored Stories
Recommended by Zergnet