Syfy Insider Exclusive
Create a free profile to get unlimited access to exclusive videos, sweepstakes, and more!
Sign Up For Free to View
Q&BA: Getting kids into science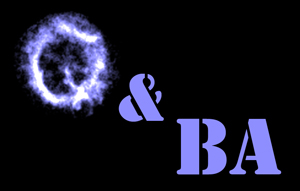 A few years ago, I started doing a weekly video question-and-answer session I called "Q & BA". It was a series of short videos that were a lot of fun to make. Unfortunately, the overhead got to be too high -- it took all day to edit them! -- and I had to stop.
But now, Google+ has changed that: Hangouts On Air is a feature that allows me to go on camera and broadcast a live video chat session to an unlimited audience. I take questions via Twitter and G+, and it's a lot of fun. It lasts about an hour, and I put the whole session on YouTube. But some of the answers stand alone, and it's easy to extract them out, package 'em up, and post 'em by themselves.
So I'm very pleased to announce I'm starting the series again! The first Q&BA is a great question: "What's the best way to get kids into science and skepticism?" -- what better way to get the series going again? Enjoy.
I'll be posting more of these, maybe even one per day as time allows. If you like them, please give them a thumbs-up on YouTube, and drop by the Q&BA Hangout when I do them live! I announce them on Twitter and G+, so follow me there and stay up-to-date. Also, I have an archive with links to all the videos. Thanks!
Sponsored Stories
Recommended by Zergnet