Syfy Insider Exclusive
Create a free profile to get unlimited access to exclusive videos, sweepstakes, and more!
Sign Up For Free to View
Q&BA: How many exoplanets have been discovered?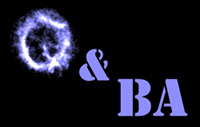 [Q&BA is a live video chat session I do every weekend, more or less, on Google+ where people can ask me questions about space and astronomy.]
I'm very excited about all the news we're getting of planets orbiting other stars. For Q&BA I got a good question about them: How many exoplanets are there?
[Note: the aspect ratio on this video is messed up a bit, like it was on the last one. I understand the problem now, but cannot fix it in this video. They should be back to normal next time!]
I wonder how many of the thousands of candidate planets known will turn out to be real? Probably most of them. And there are billion, hundreds of billions, of planets in our galaxy alone! How many of those are like Earth? Maybe soon we'll know.
I don't care if it's a curse or not. We do live in interesting times.
I have an archive of Q&BA links and videos. Take a look and see if there are other ones that tickle your imagination.
Related Posts:
- Q&BA: Which moon has the best chance for life?
- Q&BA: Can we build a space habitat?
- Q&BA: The Science of Science Fiction
- Q&BA: How does a gravity slingshot work?
- Q&BA: Why spend money on NASA?
- Q&BA: What happens if you are exposed to the vacuum of space?

Sponsored Stories
Recommended by Zergnet