Syfy Insider Exclusive
Create a free profile to get unlimited access to exclusive videos, sweepstakes, and more!
Sign Up For Free to View
Reminder: Uwingu enters final week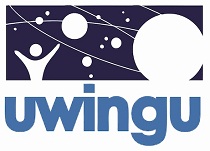 Uwingu is an interesting idea: an effort by space scientists to fund space exploration and research using a for-profit basis. I've written about them before (please click that for details and info) and trust the people involved enough to promote them even though some details are yet to be revealed. I'll note they've asked me to participate in the group in some functions, which I wouldn't do if I didn't trust them!
They need to raise $75,000 as a start-up base to do a lot of the work they're planning, and the campaign is in its last week; it ends Friday. If you'd like to contribute and be a part of this, please do so!
They've been able to gather some big name companies, like Planetary Resources - the group planning on mining asteroids - and they've announced the first project they'll fund is SETI's Allen Telescope Array, a project in critical need of cash if it's to keep going.
I think Uwingu is a fascinating idea, and I'm glad to be a part of it. I hope you'll be a part of it too.
Sponsored Stories
Recommended by Zergnet