Syfy Insider Exclusive
Create a free profile to get unlimited access to exclusive videos, sweepstakes, and more!
Sign Up For Free to View
In 2007, the European Space Agency probe passed by Mars on its way to visit a comet. It used Mars for a gravity assist to help it on its way, and got close enough to take some very detailed pictures (it also passed by the asteroid Lutetia and returned amazing shots; see the gallery at the bottom of this post). That data wasn't initially released by the mission leader (that's fairly common in some missions), but they were finally made available late last year. My pal Emily Lakdawalla from the Planetary Society Blog grabbed a bunch of them and put together some simply amazing pictures from them, including this jaw-dropper: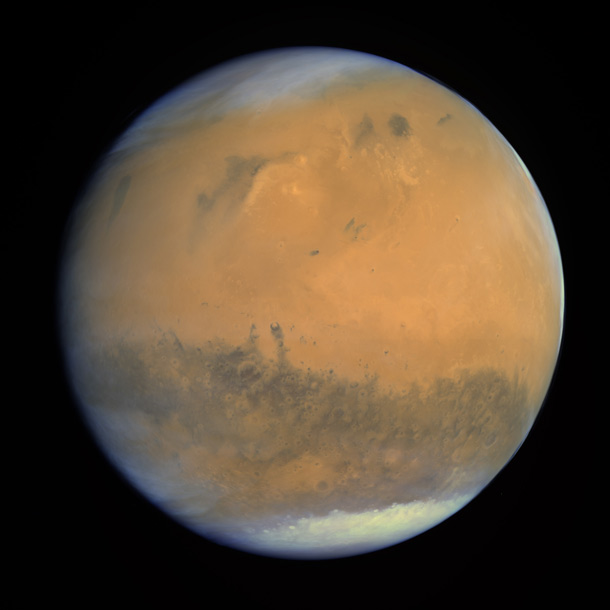 Yeah. You really want to click that to Barsoomenate it. Holy dry ice polar caps!
In fact, you should go over to her blog where she gives all the details and has more incredibly cool pictures of the Red Planet as well. I don't want to spoil her fun by giving it all away here. Go!
Credit: ESA / MPS / UPD / LAM / IAA / RSSD / INTA / UPM / DASP / IDA / processed by Emily Lakdawalla
Related posts:
- Rosetta's cometary goal now in sight
- Lutetia may have witnessed the birth of the Earth
- Curiosity on its way to Mars!

Sponsored Stories
Recommended by Zergnet