Syfy Insider Exclusive
Create a free profile to get unlimited access to exclusive videos, sweepstakes, and more!
Sign Up For Free to View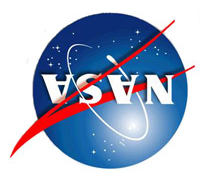 FACT: NASA's total budget is less than 1% of the Federal spending. Way less than 1%.
FACT: The proposed fiscal year 2013 budget out of the White House has huge cuts to NASA. Planetary sciences alone has $300 million slashed from it.
FACT: If this cut stays in the budget, NASA will have to pull back from some big and exciting planetary missions. It's already made NASA back out of an agreement with the European Space Agency on two ambitious Mars probes.
FACT: This sucks. A lot. America leads the way in scientific planetary missions, and this cut will hurt that, significantly.
It's unclear if Congress will reinstate that money. So what can we do?
My friend Alan Stern -- head of the new Horizons Pluto probe already on its way to the tiny world -- decided to try something radical: raise public awareness about all this by holding various "fund raisers" across the nation -- bake sales and car washes! Yes, you read that right: planetary scientists will be washing cars and giving away cookies to help save NASA. It's not really about raising money, it's about getting peoples' attention on this. Folks will get a chance to talk to scientists and find out what NASA does, and why it's important.
This event will be held at various locations around the US on Saturday, June 9th -- tomorrow! You can get some of the basic info on the SwRI Planetary Bake Sale page. There's also a Facebook page, and the good people at SETI have a page on it as well, and they have links to more info on the budget cuts. Search Google for local info.
Here in Boulder, Colorado, we're doing our part too. It turns out local laws make car washing and bake sales a problem, so Alan decided to shine shoes. Again, yes, you read that right. He and other scientists will be at the First United Methodist Church of Boulder at 1421 Spruce Street, right off the Pearl Street Mall, from 9:00 a.m. to 1:00 p.m. shining shoes and raising awareness.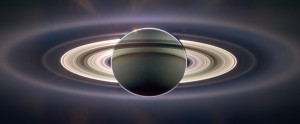 I'll be there too. These cuts came as a huge shock, especially since the White House seems to have been supporting planetary science up until this new budget was released. I'm pretty ticked. With this new budget, we're dumping any future Cassini-type mission... and think about what Cassini has done for us just in terms of bringing beauty and awe into our lives. Or just click here and peruse the dozens upon dozens of posts I've written about just Cassini itself.
I know we're facing tough economic times. but not investing in space exploration is equivalent to eating next years seeds. Sure, it saves a little money now, but the cost down the road is far, far too high. We must explore. Just as we must get our government to understand that.
I hope you'll visit one of the many places where the bake sales are set up. And if you're local to Boulder, come see us! Get your shoes shined, and your future back in your own hands.
Image credit: NASA/JPL/Space Science Institute
Related Posts:
- Zen Pencils: Welcome to Science
- Discovery makes one final flight⦠but we must move on.
- THIS is why we invest in science. This.
- White House asks for brutal planetary NASA budget cuts

Sponsored Stories
Recommended by Zergnet