Syfy Insider Exclusive
Create a free profile to get unlimited access to exclusive videos, sweepstakes, and more!
Sign Up For Free to View
Stunning time lapse video: The Light of Stars

Look. I know I post a lot of time lapse videos. But that's because they're so cool! Still, I'm getting choosy, and trying only to put up ones that are different in some way: ones filmed at an odd perspective, ones showing something different in the sky or foreground, or ones that have an unusually bigger feel and sweep to them.
So when I say I have one that's really good, well, I mean it. So sit back, make this full screen, crank up the speakers, and watch The Light of Stars:
I know! This was shot on the island of Tenerife in the Canaries, an area of surpassing beauty, and one of the best astronomical observing sites in the world.
I love it when the photographer edits the cuts to match the music, and this one hits that perfectly. The Moon rise at the beginning had me laughing out loud in delight, and the distorted, wavy rising Moon at the 1:10 mark was simply stunning (I literally got a chill down my back watching it). And the spider? Come on! That was brilliantly shot.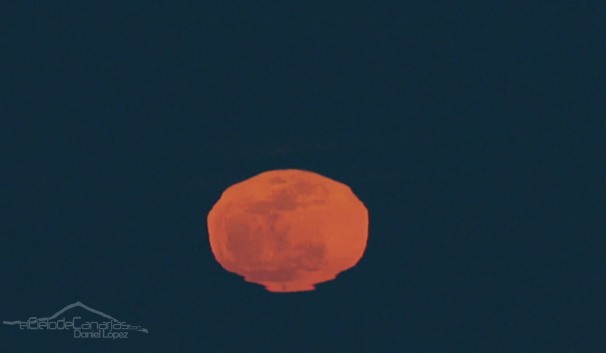 This video was made by Daniel López, who created the lovely time lapse "El Cielo de Canarias" (Canary Sky) which I featured on this blog last year, and which is still one of my all-time favorites. If you still find yourself craving more jaw-dropping shots of the night sky, then go look at his astrophotographs.
You're welcome.
It makes me supremely happy to know that there are such hard-working, clever, and artistically gifted people out there, whose life work is to show others just how beautiful our world is.
Related Posts:
- Incredibly, impossibly beautiful time lapse video
- Dust, from the desert below to the galaxy above
- Stunning winter sky timelapse video: Sub Zero
- Sidereal Motion

Sponsored Stories
Recommended by Zergnet