Syfy Insider Exclusive
Create a free profile to get unlimited access to exclusive videos, sweepstakes, and more!
Sign Up For Free to View
The return of Something Fierce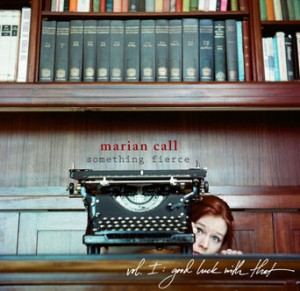 Regular readers of my long-standing crush on singer/songwriter/siren Marian Call. Her voice is lovely, her lyrics brain-poking, and her self-motivated music career an inspiration.
So I'm really pleased to let y'all know she is re-releasing her last album, Something Fierce. She's doing this for several reasons, but one is to get it more widely released. She wants to get on NPR and other places where the audience for her would fit right in.
Of course, this is Marian we're talking about, so she's gone to ridiculous lengths to do this. She wants her listeners to participate, to be a part of this. So she's done something both silly and clever (typically): she's started a treasure hunt. Well, she's calling it Adventure Questing because, let's face it, her fans (of which I am a big one) are all geeks. Anyway, she's issuing one task per day to her followers, and they're, well, silly and clever. I won't give anything away; instead, just go look.
Also, follow her on Twitter for updates and such.
This all started on November 1 - sorry, I know I'm late, but there has been some other stuff on my mind lately - and ends on the 13th. So go and start questing adventurously! And know that what you're doing is helping support an extremely talented artist who has worked enormously hard to get where she is, and does it all for the love of music, and the love of fans. That's honest truth, and one of the many reasons I really dig her.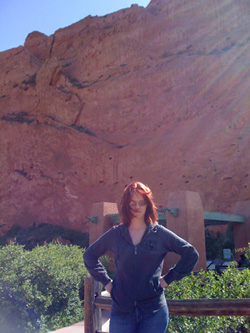 Related Posts:
- Rocketfest!
- Something Fierce
- The (Marian) Call of Mars
- Clarion Marian Call

Sponsored Stories
Recommended by Zergnet