Syfy Insider Exclusive
Create a free profile to get unlimited access to exclusive videos, sweepstakes, and more!
Sign Up For Free to View
The Sun glints off a water world

You know what? Our planet is awesome.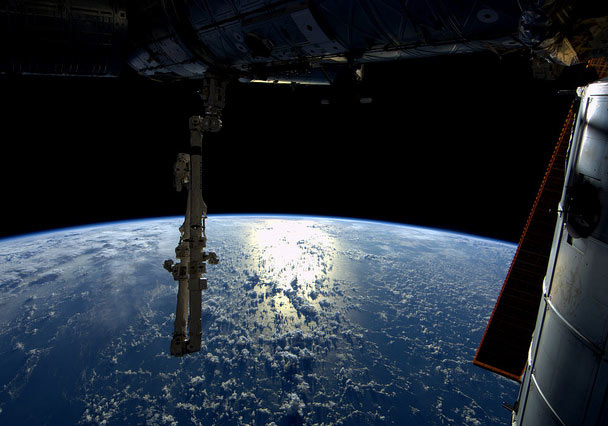 [Click to thalassenate.]
This photo was taken by ESA astronaut André Kuipers, on board the International Space Station. Frustratingly there's no info I could find on when this was taken, or what part of the planet it shows... but then, in a way, maybe that's OK. It's a reminder of how big Earth is, how easy it is to get lost here, and how much of it there's still to explore.
Of course, that glint we see of reflected sunlight can tell us so much. It tells us we live on a world of water, which we already knew. But sometimes we see glints from alien worlds, and that tells us liquid exists there too.
And that tells me to take nothing for granted. Even the simplest thing we see so often can reveal amazing knowledge of things we'd otherwise never see.
Credit: ESA/NASA
It's a fan thing
Join SYFY Insider to get access to exclusive videos and interviews, breaking news, sweepstakes, and more!
Sign Up for Free
You May Also Like
Recommended by Zergnet