Syfy Insider Exclusive
Create a free profile to get unlimited access to exclusive videos, sweepstakes, and more!
Sign Up For Free to View
There's a Zombie in My Treehouse!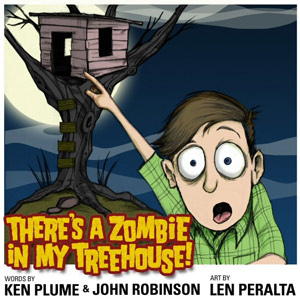 My friends Ken Plume, Len Peralta (from Geek-A-Week), and John Robinson have created a fun and creepy children's book called There's a Zombie in My Treehouse! Poor Johnny wants to have adventures in his treehouse like he does every day after school, but today there's a zombie in it - so he claims - and no one in his family believes him.
They learn the truth, though. One by one.
Ken, John, and Len printed this book on their own, and now they've put together a Kickstarter to a) make an iBook version with celebrity readers for the audio version, and 2) fund the sequel (called Conquest of the Snowmen). This twisted book made me laugh when I first read it, so I was very pleased when Ken asked me to be one of the "celebrity" voices!
Yes! If the book gets to the $6000 funding level, they will unlock my own dulcet tones reading the book in the audio version. I had fun recording it, and yes, I did all the family voices, including the mom and sister. That was interesting, since of course my overwhelmingly manly speaking timbre was difficult to scale back.
And look at the other readers: Bill Corbett! Trace Beaulieu! Kevin Murphy! (all three from Mystery Science Theater 3000)! Jonathan Coulton! John Hodgman!
And if they get to the $42,000 funding level, the sequel will be read by none other than the genius that is Neil Gaiman.
Wow.
So go throw fistfulls of cash at them and then warp your kids' minds with zombie lit. It's win-win.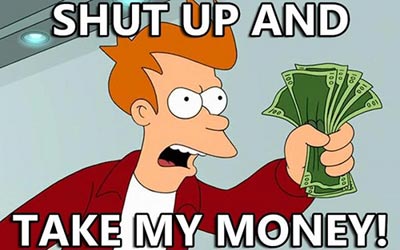 Related Posts:
- Hero of the Universe
- Geek A Week #18: me!
- New weeks, new geeks. So say we all!

Sponsored Stories
Recommended by Zergnet