Syfy Insider Exclusive
Create a free profile to get unlimited access to exclusive videos, sweepstakes, and more!
Sign Up For Free to View
My willingness to fight has seen some major impediments in the past few weeks. The increase in antireality nonsense seems like a growing tsunami. Antivax health threats. Global warming denial on a major (and heavily funded) scale. The ugliness yesterday in North Carolina.
And even though we've had some great victories, it's still an endless road, always uphill, always against the wind. Despair seems inevitable.
But then, but then, this:
Made for the Canadian Paralympic Committee, that may be the single greatest ad ever made. I suddenly find myself able to stand, dust myself off, and get back on the road.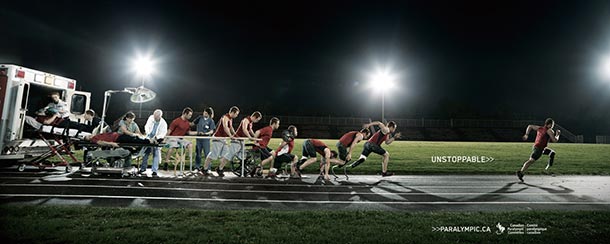 Unstoppable. As we must be.
Tip o' the starting gun to Laughing Squid.
Sponsored Stories
Recommended by Zergnet