Syfy Insider Exclusive
Create a free profile to get unlimited access to exclusive videos, sweepstakes, and more!
Sign Up For Free to View
Your chance to lick Pluto

I got a note from astronomer Alan Stern, who is the Principal Investigator on the Pluto New Horizons probe currently on its way for a 2015 flyby of the diminutive world. There's a drive to get a US postal stamp made to honor Pluto, and Alan was letting me know the petition is doing well, but has a long way to go: they almost at 10,000 signatures, but they want 100,000!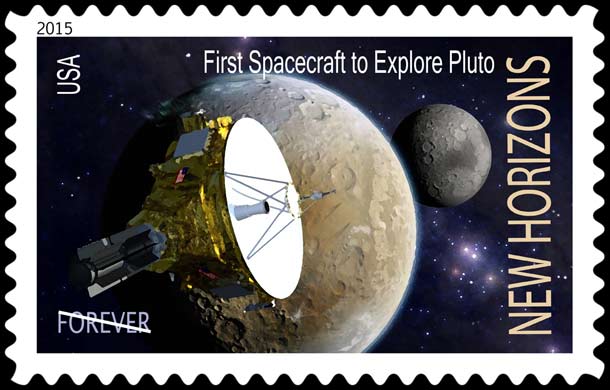 You can read more about this in my post from early February. I think this is a pretty nifty idea, and if you do too go and sign the petition. If we can get this rolling now, a stamp will be issued to surplant the one made in 1990 that said Pluto has "Never been Explored"... just in time for that to be no longer true.
But hurry -- your last chance to sign the petition is March 13, in just a week. Go!
Sponsored Stories
Recommended by Zergnet