Every time a new Michael Bay movie comes out, I swear I'd rather do something better, like stick a red hot screwdriver in my eye or visit the Creation Museum. Or both.
But c'mon, giant battling alien robots!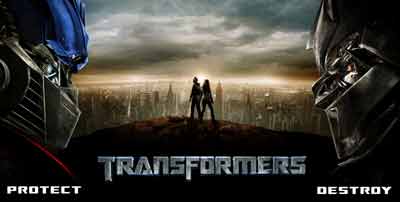 So yeah, I went to see "Transformers" yesterday. And yes, I will in fact recommend it, bearing in mind that it is a Michael bay movie and therefore will lower your IQ several (dozen) points. But it is also totally cool. :-)
And of course, it being a Michael Bay movie, it has some egregiously stoopid science in it. So, in order to deduct the price of my movie ticket off my taxes, I have written another famous Bad Astronomy Review! Nitipicky? Yes! Fun? Maybe. But I know that in the end, that's 13% of my $8.00 ticket I don't have to pay to Uncle Sam.
Make Your Inbox Important