<?xml encoding="utf-8" ??>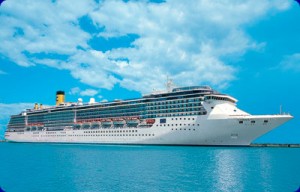 Just a reminder: the James Randi Educational Foundation is holding its FIFTH Amaz!ng Adventure, this time a cruise to the Caribbean. The ship (which looks very nice!) will be visiting St. Thomas, San Juan, and Grand Turk Island, Bahamas. This will be a truly lovely vacation for you, and you can hang with other skeptics!
The cruise will be from March 6 - 14, 2010, and I hear cabins are going rapidly. Hurry and book!