<?xml encoding="utf-8" ??>
Bad weather forced NASA to scrub the first launch attempt of the test rocket Ares I-X. They will try again tomorrow, Wednesday October 28, at 08:00 ET (12:00 GMT). The weather looks better for launch at that time, but not by a whole lot.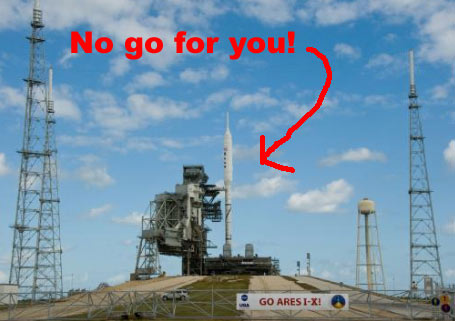 As it happens, I will be away at that time and won't be able to follow the action, assuming there is any. Your best bets are to watch NASA TV, and to follow Nancy Atkinson from Universe Today on Twitter.
Image credit: NASA