I know I haven't been posting much lately; it's been an interesting week. I've had several projects keeping me busy, including one cool one that I'll be telling y'all about later. :-) I also have some old friends visiting, so we've been out and about, and I get home too tired to write anything.
We went hiking in the Flatirons yesterday; they are a series of huge blocks of sedimentary rock that were uplifted off an inland seabed when the Rockies pushed their way up through the crust 300 million years ago. They're the icons of Boulder, really, and fantastically beautiful. There's a park at the base, and we had a great time walking around and playing in the small patches of snow leftover from some unusually warm days last week.
As I was walking along a trail, I noticed this piece of bark that had peeled off a Ponderosa pine. How could I not take a picture of it?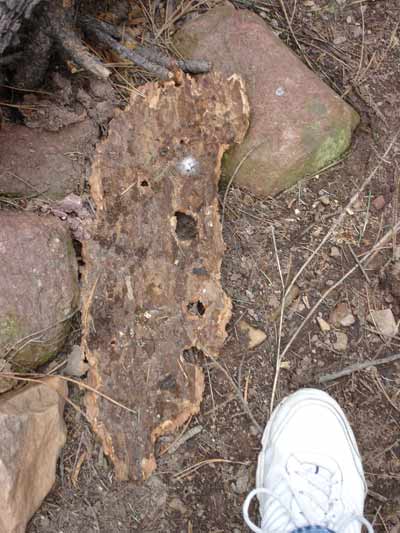 Pareidolia follows me everywhere. I guess that's the point of it.
Make Your Inbox Important