'Looking for the perfect gift for the skeptic in your life, but all you find on Ebay are acupuncture needles, feng shui manuals, and pieces of the One True Cross?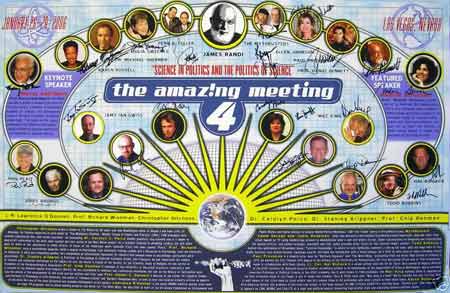 Then look no further! The James Randi Educational Foundation (JREF) is auctioning off a poster from The Amaz!ng Meeting 4 with all the guests' autographs!
Yes! You'll find such signatories as Michael Shermer, Julia Sweeney, Carolyn Porco, Penn & Teller, Adam, Jamie, and Kari of the Mythbusters, and, of course, the Amazing One himself. Oh yeah, I'm on there too*. Proceeds go to the JREF, who tirelessly fight nonsense, balderdash, hoaxes, and flim-flam. So not only will you have a fine poster with collectible autographs, you'll have done some good, too.
* Don't let that stop you from bidding, though. '
Make Your Inbox Important