And not the good kind of cougars, either.
A two-year-old 110 pound mountain lion was tranquilized and taken safely away from a house in WAITASECONDHOLYFRAKKINGHALEAKALA it was in Boulder!
Wow. I was just driving down the road a little while ago where the cat was found! There's an elementary school near there, too, and it was in lockdown while they nabbed the kitteh.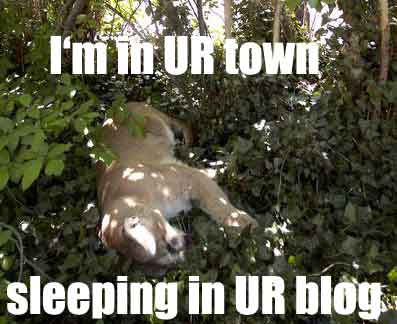 The Daily Camera article online also has nice videos about mountain lions, too.
We go hiking in this area, and I figured the odds of seeing a big cat are pretty small. I think I'll pay somewhat closer attention now. Yikes.
Make Your Inbox Important