Calling all astrophotographers!
In October, a star in Cassiopeia brightened suddenly. It brightened from magnitude 11.5 to 7.5, a factor of about 40. The star was not the type known to do this, so astronomers are puzzling over it. It might have been a microlensing event, where the gravity of an object between us and the star acts like a lens, amplifying the star's light. This would be an extremely rare and fantastically cool event, so if you have any images of the constellation taken in October, please see that link above. You can also contact the American Association of Variable Star Observers.
I went online to the Digitized Sky Survey and created this image of the star in question, GSC 3656-1328 (field of view = 0.5 degrees, coordinates = 00 09 22, +54 39 44 (2000)):
<a href="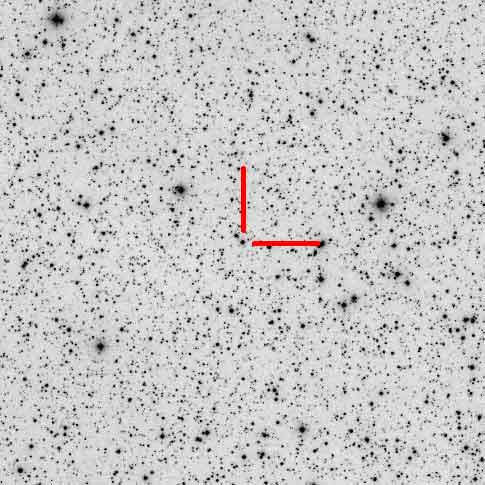 Almost any wide field picture of the constellation may be helpful (the star is in the western part). If you have one, post a comment below. If you have one online, post a link! Also, you can post images to the Bad Astronomy and Universe Today bulletin board. That's a great place to see other images and talk about them. You should check it out if you have Cassiopeia pix or not!
Tip o' the dew shield to DaveP's Astronomy.
Make Your Inbox Important