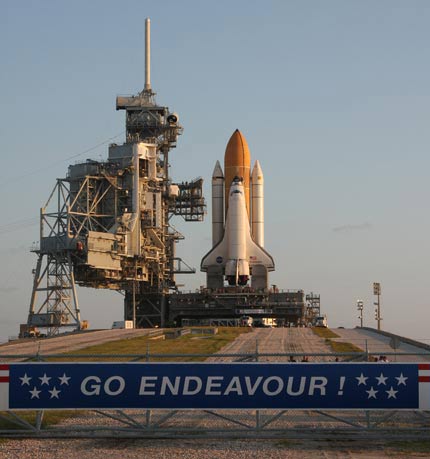 Due to a problem with an Auxiliary Power Unit, NASA scrubbed Friday's launch of Endeavour.
The next scheduled window is May 2 at 2:33 p.m. EDT (18:33 GMT).
[UPDATE 2 (noon MDT Sunday May 1): NASA has just announced that they have to get inside Endeavour to replace a hardware unit, and while they won't give a firm launch date, the very earliest they could launch is May 8. That's the next launch window, and not when they actually expect they can launch; that actual date is unknown as yet. They should have a better understanding of when they can launch in a couple of days.]
[UPDATE: As of 11:00 MDT Sunday, NASA is saying that due to trouble in fixing the problem, the launch will be delayed until at least the end of the upcoming week. I'll have more details as I get them.] You can keep up with the latest news at NASA's Shuttle site, and watch the launch live on the SpaceVidCast Ustream channel.
Make Your Inbox Important