<?xml encoding="utf-8" ??>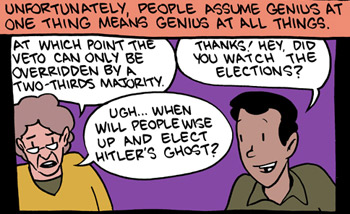 I am an authority and I argue that Saturday Morning Breakfast Cereal is my favorite web comic because it is the best. Therefore it must be true and if you disagree the terrorists have won.
Tip o' the Einstein hair to all the people who say I should stick with astronomy.