<?xml encoding="utf-8" ??>
OK, one more post before The Amaz!ng Meeting. I just had to post this image of Comet McNaught: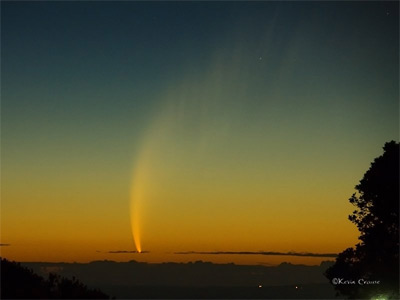 Wow. Click it to get the higher-res version. Look at the tail! It appears to have broken up into ribbons or sheets. It's truly spectacular. Hmmm... I'd better start taking notes for the Best Astronomy Images of 2007!