Note: don't forget to check out my appearances on radio and TV today!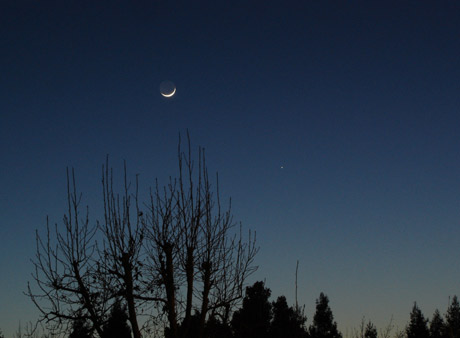 Hey, cool: I just heard that Mercury is back again in the evening twilight. If you go out after sunset, when the sky is starting to get dark (around 9:30 local time) it'll be a few degrees above the western horizon. You need a good view of the horizon; Mercury is low and not very bright. For me, it's in the west-northwest.
I mentioned this before on this blog, but it's rumored that Copernicus never saw Mercury, so here's your chance to one-up one of the most famous astronomers of all time!
Make Your Inbox Important